"I Object"
"This is the most generous actor I've ever known," William (Paul Drake) Hopper said of Burr four years into the show. "If I have a line that's awkward or hard to say, Ray will insist that it be changed so I can say it gracefully. He never intrudes upon another actor. He will sacrifice lines of his own to make the rest of us look good."
"Ray likes two things," another crew member said. "Work and people. And the people on the set are good enough for him. And that's good enough for us."
You've got a good memory if you recall Raymond Burr's third attempt at a TV series. It was "Kingston: Confidential," with Burr playing a top-shelf investigative reporter. The show ran barely four months in 1977 before NBC cancelled the subscription. Here Burr wrestles with actress Dina Merrill in a scen from the series pilot "Kingston." Courtesy of Cinema Shop
Even Erle Stanley Gardner himself was Burr's fan. Early in the show's history, the author had said that he thought Burr could probably walk into court and argue a pretty good case. In 1964, Gardner said: "You've got to hand it to Raymond. He got to be a pretty damn good lawyer." The fans agreed; Burr won Emmys in 1959 and again in 1961. Even some real lawyers concurred. Between 1957 and 1965, Burr gave fifty-eight speeches before bar associations. (Burr actually got an honorary doctorate in law presented to him by the McGeorge College of Law in Sacramento in 1960.)
But there was trouble in paradise....
Despite the show's great success and popularity, Burr had actually begun tiring of the role in the early sixties. An early clue appeared when he found himself constantly searching for new ways to speak the courtroom clichés that the show's writers inserted to move the plot along. "I find myself resorting to tricks and devices," Burr said. "I do things for the sake of the series that I never before would have done as an actor."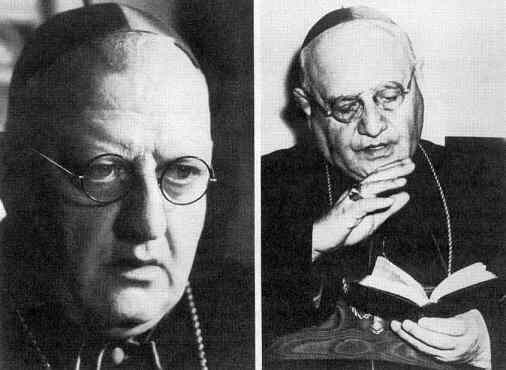 "The Case of the Lookalike Pope." Raymond Burr (left) dove into the role of Pope John XXIII (right) in a made-for-TV movie called "Portrait: A Man Whose Name Was John," in 1973. Burr had actually met Pope John, and reported that the pontiff knew all about Perry Mason. Courtesy of Jerry Ohlinger's Movie Material Store
This was especially true of the phrase "I object, Your Honor," as careful watching of the show reveals. Sometimes Perry would rise quickly, pause, and say the magic words: "I object, Your Honor." Other times, he would say it with a wry smile, or a twitch of the brow, or a frown. Sometimes it sounded as if he was bored with the phrase. Other times it sounded as if he was saying it for the first time. It was great acting, but it wasn't fulfilling in Burr's eyes.
However, it was profitable for him. The last three years of the show, Burr was making more than $1 million a year, by far the most paid to a dramatic actor on TV at the time. (Burr never received any money for residuals, insisting that he be paid all his money for the show up front.) And he was described as having a flair for the "explosive" in negotiating with CBS when contract time came around.
Clearly, Burr wasn't happy. He began publicly criticizing the Mason scripts. "I've never managed to solve any of the cases until I've read them through," he said, contradicting others who worked with him. "In fact, I've often been puzzled about who committed the crime after we finished shooting the script."
Two friend reunited. Burr reprises his role as a journalist battling the world's most famous dinosaur in Godzilla 1985. Courtesy of Jerry Ohlinger's Movie Material Store
His complaints were symptomatic of feeling trapped in one character. Added to that were long hours. He was, before the term came into vogue, a victim of burnout. "I used to think I could build a wall around my Malibu house and give myself time for . . . things," Burr told an interviewer around 1964. "Then I found out I couldn't. Perry wouldn't let me."
By the time the end of the 1964-65 season came around, Burr wanted out. There was speculation in the press that he was going to leave the show. Burr even admitted that he was surprised he'd be doing another year (1965-66) of Perry Mason. What he really wanted to do was a show called "The Power."
In it, Burr was to play the governor of a state. He felt the proposed show had everything going for it that "'Perry Mason' did." Problem was, the show's idea conflicted with "Slattery's People," a semipopular political show starring Richard Crenna that was also airing at the time.
"I told myself I'd like to go out on a successful year," Burr said in 1965. "This year [1964-65] was a bad year. Sometimes the plots got so involved even I couldn't understand them.
"But next year [1966] can be a great one."
It wasn't. When CBS announced that the 1965-66 season would be the last for the show, Burr must have greeted the news with a sigh of relief. He was rich; rich enough to have purchased one of the Fiji Islands by this time. Now he would have time to enjoy it. After 271 shows, the man who personified the world's most famous lawyer seemed destined to sail off into the sunset, heading for his new home in the South Pacific.