A "Complicated" and Generous Man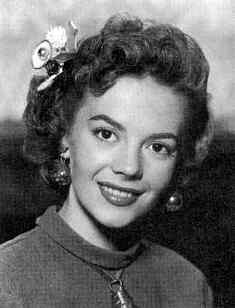 Natalie Wood, circa the late 1950s. Raymond Burr dated the young actress right around the time they both starred in the film, A Cry in the Night. The romance didn't last. Courtesy of Jerry Ohlinger's Movie Material Store
After all the tragedies in his life, it would seem that if anyone had a right to be mean-spirited, it would be Raymond Burr. But apparently the man was, and still is, not that simple. In fact, "complicated" is the word most used to describe him, then and now. Approachable to a point, yet almost regally formal. Quiet, but occasionally preachy. Irreverent, yet a student of Catholicism, Judaism, Buddhism, and Mohammedanism. Intensely serious, yet a notorious prankster. But everyone who has ever known or worked with him agrees on one point: He is generous to a fault.
When a big fire hit a section of Malibu in 1959, Burr insisted that the homeless come and stay at his oceanside mansion nearby. When a Mason series makeup man collapsed on the set one day from a bleeding ulcer, Burr not only rushed the man to the hospital, he stayed up all night with him. When a nuns' mission in his neighborhood needed money, Burr took time out from a brutal schedule and performed two benefit shows of The Happiest Millionaire for their cause.
This particular role fit him; Burr has frequently been referred to in print as a "millionaire actor-philanthropist." With good reason: By 1963, he was making $1 million a year. But at that time he was also providing direct support for twelve people (for example, paying hospital bills for insolvent acquaintances), and indirect support for hundreds more, including thirteen foster children in five foreign countries. During his tenure as Perry Mason, Burr was simultaneously involved with the Cerebral Palsy Association, the National Safety Council, the B'nai B'rith, the March of Dimes, CARE, the United Jewish Welfare Fund, and the Motion Picture Relief Fund, while also concerning himself with various social causes such as the battles against racial discrimination and minority group poverty. He was also active in the Raymond Burr Foundation, which at the time supported charitable, educational, and literary causes. In his spare time, he addressed disabled veterans' groups.
Burr also visited U.S. troops in Viet Nam, four times while starring on "Perry Mason" and ten times in all. Unlike Bob Hope's well-publicized traveling road show, Burr used to slip into the country practically unnoticed, and be transported to far-flung out posts, some of them surrounded by the Viet Cong. (He once claimed he had seen more of Viet Nam than United States Commander of Forces General William Westmoreland had.) He liked to say he was there not to "entertain" as much as to "listen." During his third trip to the country, he received a painful shoulder injury in a helicopter accident caused when the pilot had to perform a jarring maneuver to escape Viet Cong groundfire.
Raymond Burr addresses a full jury in the film, Please Murder Me (1956). As Perry Mason, his cases rarely got that far. Courtesy of the Bettman Archive
Burr had also made twelve trips to Korea during that war. One time, while flying to the front lines, his plane was caught in a snowstorm and then attacked by North Korean gunners. Although the pilot doubted they would make it, Burr insisted they continue. When the pilot finally got the plane down, it pitched over into a snowbank, but Burr coolly climbed out of the wreckage and went about visiting with the troops.